Slide
Born in Seville (Spain), Julia Ramos started her percussion studies when she was nine years old, receiving lessons from big personalities of the percussion world such as Pedro Carneiro, Louis Patterson, Víctor Segura, Jean Geoffroy, Gilles Midoux and Christian Dierstein among others.
She was part of the "Youth Andalusia Orchestra" during six years and she participated with professional orchestras like "City of Granada Orchestra", "Royal Symphonic Orchestra from Seville" and "Extremadura Orchestra", being regular colaborator of this last one during the last year.
In 2015 she won the Best Percussionist prize in the "Intercentros Melómano" competition, which happens anually in Madrid.
Nowadays she studies at Prins Claus Conservatorium (Groningen, The Netherlands) as a Master student with teachers Joeke Hoekstra, Mihaly Kaszas and Tatiana Koleva.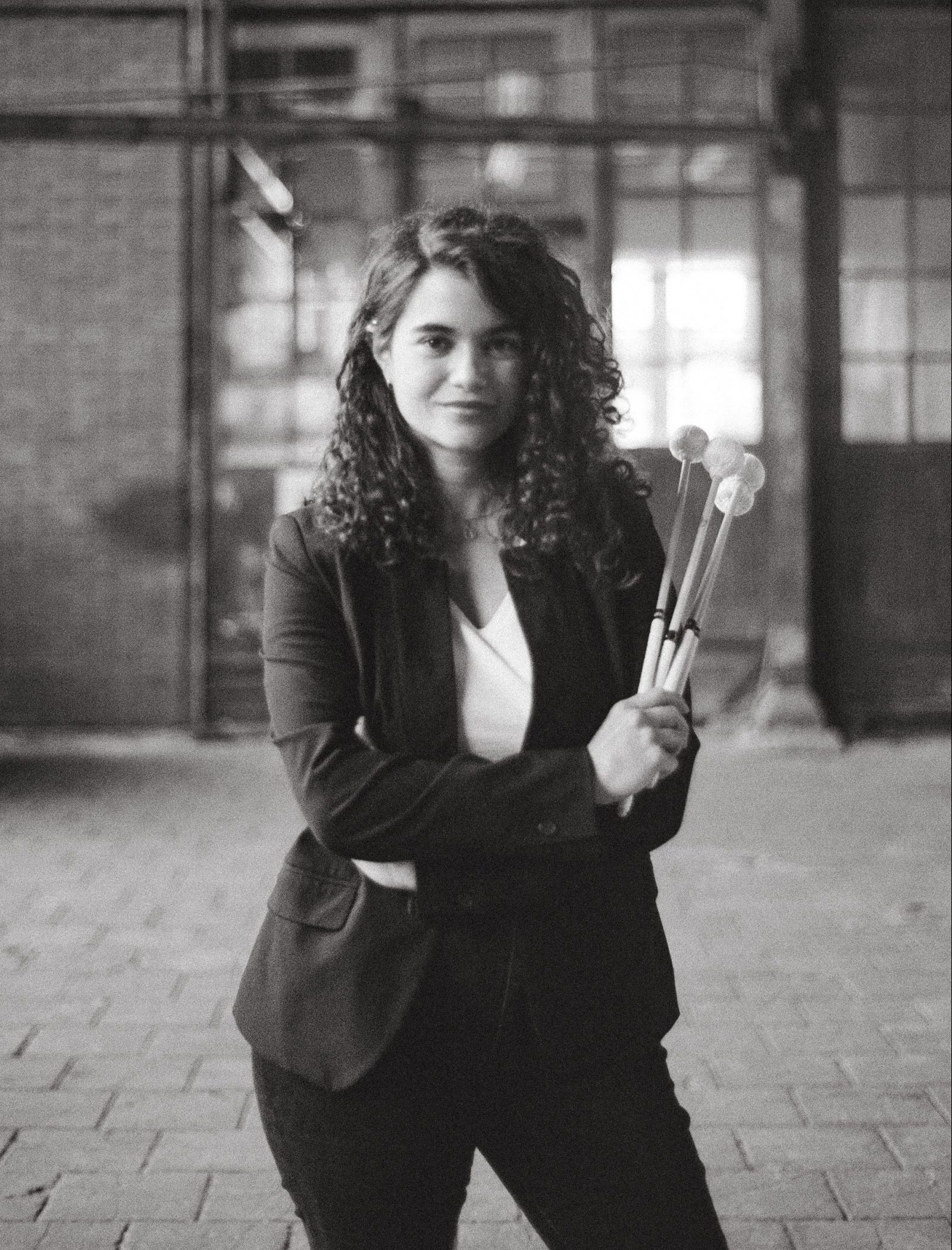 ---
Slide
Marco Díaz is a Spanish classical and electronic percussionist based in the Netherlands. He started playing music at the early age of eight and began his Classical Percussion studies in Lugo (Spain), with Efraím Díaz, Javier Gómez and Diego Ventoso as his teachers.
In 2014, Marco obtained the Bachelor Degree at Conservatorio del Principado de Asturias in Oviedo (Spain) with teacher Julio Sánchez-Andrade Fernández. In 2017, Marco carried out a Master's Degree in Classical Music, where he had lessons with teachers Mihaly Kaszas, Joeke Hoekstra, Luuk Nagtegaal and Tatiana Koleva at the Prince Claus Conservatoire.
Nowadays, Marco covers a wide range of musical styles performing and collaborating with classical and contemporary ensembles and modern music bands. Marco shares his passion for the percussion world teaching at Drum Lesson Groningen, USVA-Cultureel Studenten Centrum, Muziekonderwijs and Lucia Marthas Institute for Performing Arts.